Staff lots (Gold, Blue, Red) are restricted year-round and all garages and meters require pre-payment to park.  Yellow lots are open 5/12-6/5 and permits are available to purchase in your parking portal for summer parking. Housing (Green) lots will remain open to park in for free all summer.
The KU Park & Ride lot (Lot 301) and a portion of Lot 302 on West Campus near the corner of Iowa Street and Clinton Parkway are closed as part of a West District project.
A parking permit is required to park in all lots on campus.  Most all-staff lots (Gold/Blue/Red lots) are restricted 7 am-5 pm Monday-Friday and are restricted year-round. There are a few lots requiring a staff permit until 7:30 pm.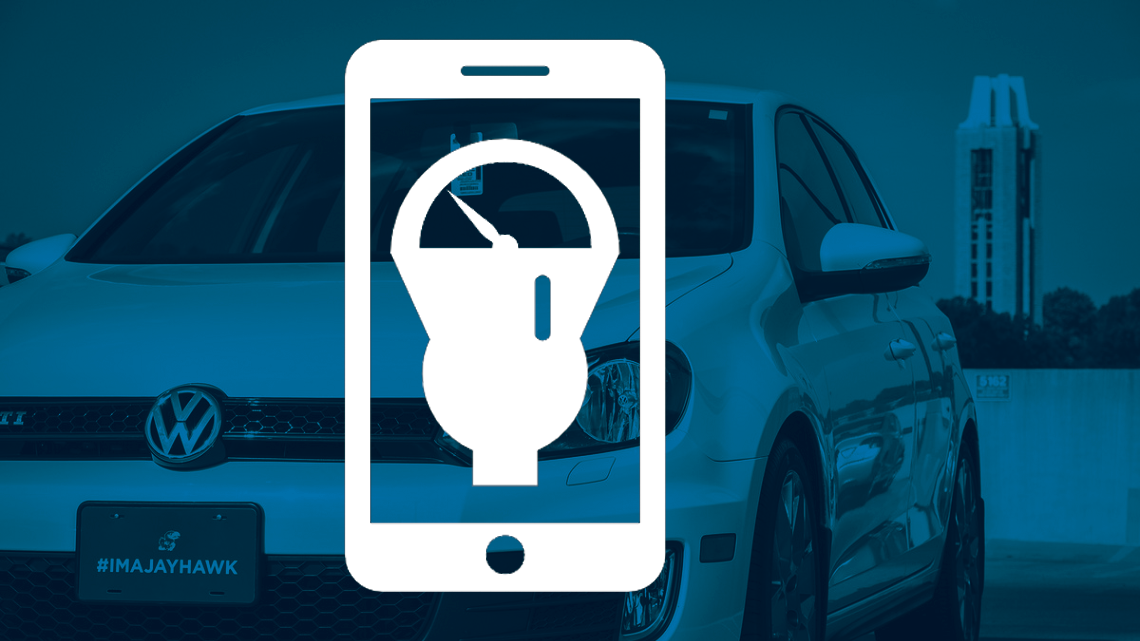 Pay for Parking with Your Phone
Download the ParkMobile app and use your smartphone to pay for parking at long-term meters on campus.
More about ParkMobile